Medium Roast Coffee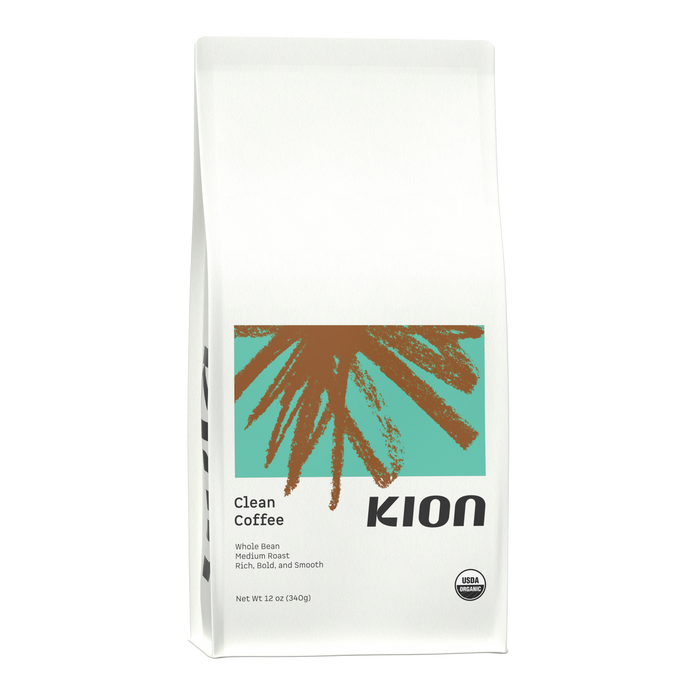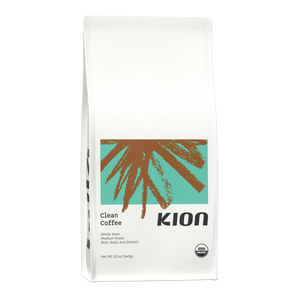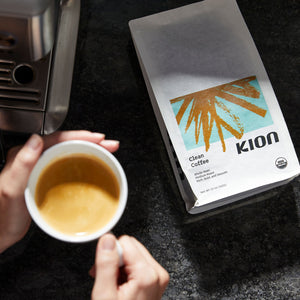 Medium Roast Coffee
Elevate your daily grind with pure, delicious Kion Coffee. Available in Whole Bean or Ground, our coffee meets the highest standards for health and taste.

Certified organic

Tested for toxins

Ethically sourced
Say Hello to Fresh, Bold, and Impressively Smooth Coffee.
Many of us love coffee, but coffee doesn't always love us. It's common to get jitters, nagging headaches, and sinus issues from your morning cuppa.
It's not you. It's your coffee.
Over 97% of the world's coffee is considered "commercial coffee," a commodity crop grown to maximize yield, sprayed with pesticides, and stored in a way that encourages mold growth. All factors that can lead to health issues and a mediocre brew.
We think you deserve better than that.
Imagine elevating your day with a cup of organic coffee that tastes as great as it makes you feel. No, it's not a dream... It's Kion Coffee.
Our medium roast carries a balanced, clean flavor and a smooth, rich body. You'll taste notes of sweet apple, marzipan, and baking spices, and scrumptious dark chocolate as the cup cools.
Every batch of Kion Coffee is sourced with 100% organic Arabica beans that are grown and harvested on sustainable, fair-trade coffee cooperatives. We also regularly test our coffee for mold, mycotoxins, and pesticides.
Finally, a coffee you can feel good about drinking every day.
100% Organic, Specialty Grade Coffee

Tested For Mold, Mycotoxins, and Pesticides

Hints of Sweet Apple, Marzipan, and Dark Chocolate
Organic, Specialty Grade Coffee with Out-Of-This-World Flavor.
Ingredients
12 Oz. Arabica Coffee Beans
Medium roast, certified organic coffee beans